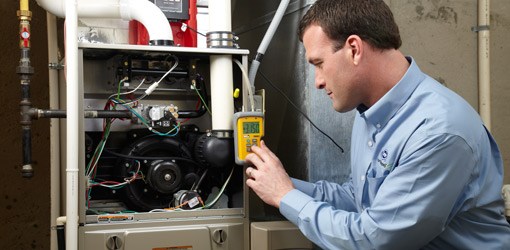 https://www.impressiveclimate.com/furnaces-heating/furnace-service-repair/
Are You Prepared for Winter?
There may be a sky full of smoke from the states' burning forests, but believe it or not winter is just around the corner. I remember last year we were in the same scenario. However, around the 3rd week of September guess what we got? Yup, rain! Soon after rain we got our normal chilly west coast winds. So the question is this: "When do I prepare my heating for winter?" The answer is as soon as possible. We all complain about the weather. In the winter its too cold and we want summer. In the summer its too hot and we want winter, which is fine. But if you're not proactive, don't complain. If you get your homes heating appliances serviced now, at least you'll be ready for winter. There may be some money in it too from FortisBC!
So what does preparation look like? The least you can do is service your heating appliances. Whether that be an oil furnace, gas furnace, or gas fireplace, they all need some care. Just like your vehicle, your heating appliances need some attention on an annual, or even semi-annual basis. Let's start with what each appliances service looks like:
Gas Furnace
When our tradesman comes to service your gas furnace they will check several things.
They will check the ignition to ensure its proper function
The operation of the safety limit controls
Thermostat
Blower
Pressure switches
Checking the air filter
Gas leak test
And general operation
Oil Furnace
Even though oil furnaces are becoming less and less common, if you have one, don't worry because we at Norm's have long lasting knowledge in servicing them. Our service will include the following:
Nozzle replacement
Oil filter replacement
Oil level check
Air filter check
Clean out soot around your burner
Check the fan belt
Oil leak test
General operation
Gas Fireplace
Gas fireplaces also need a servicing each year to ensure proper function. Sometimes they get ignored because they're not usually a main source of heat, but they shouldn't be ignored. Our service includes the following:
Burner inspection
Gas valve inspection
Ignition system inspection
Venting inspection
Gas leak test
Interior glass cleaning
Even though you can see how in depth a service is, you may still ask "so what"? I'll tell you what. Servicing your heating appliances provides many benefits, such as:
Safety: Even though natural gas is used safely every day, it still poses some danger. Regular servicing ensures the safety of your products.
Efficiency: Over use, the operational efficiency of your product will decrease. But maintenance will keep the operation at top performance, costing you less money each month on your heating bill.
Longevity: When you have a licensed technician service your product, they don't just look at it, but they identify troublesome parts that can hinder the longevity of your appliance. Replacing them will decrease chance of breakdown, especially during the cold season.
Air quality: During servicing, your technician should inform you about potential risks of your air quality and should present options on different air filters to prevent those risks.
Warranty: most manufacturers require regular maintenance to ensure your warranty remains valid.
Want money back? Listen up!
FortisBC is offering grants if you get your furnace or fireplace serviced. This also extends to your boiler.
Find out if you're eligible HERE.
Find a licensed gas contractor or oil service company that you can trust. You can trust Norm's Plumbing and Heating. We carefully evaluate your homes heating products and only service what needs to be, no extra unnecessary costs. We've been serving Nanaimo for over 45 years and have built a reputation for an honest, trustworthy, knowledgeable company.  Contact us today to book an appointment for your heating appliances, and kick winter in the butt.
"Large Enough to Serve You, Small Enough to Care"
https://www.normsmobile.ca/wp-content/uploads/2018/08/gas-furnace-service.jpg
250
510
Norms Plumbing & Heating
https://www.normsmobile.ca/wp-content/uploads/2023/08/Norms_Logo_header-2023.png
Norms Plumbing & Heating
2018-08-21 18:23:21
2018-08-21 18:23:21
Are You Prepared for Winter?